By now you all know what is the dark web and how to explore it. Most people think it is illegal to visit dark web which is not at all true. The dark web is an unfiltered version of our internet, this is how our internet would look like if it had no restrictions.
You can get legal and illegal both kind of websites on the Dark web, However, its a little tricky to find illegal stuff on your own, and also for the sake of your safety. Now we are not in any way experts on the dark web or the onion websites but we did some of our own research while creating this website and today we are giving you 5 best dark web links that you can visit on The Dark Web without worrying.
Make sure that you know how to explore the dark web safely and how to use TOR and a VPN. If you are a beginner at this I would suggest you go through this article first to make sure you have all the tools you need to explore the dark web.
1. Rise up- the anonymous email and chat provider for activists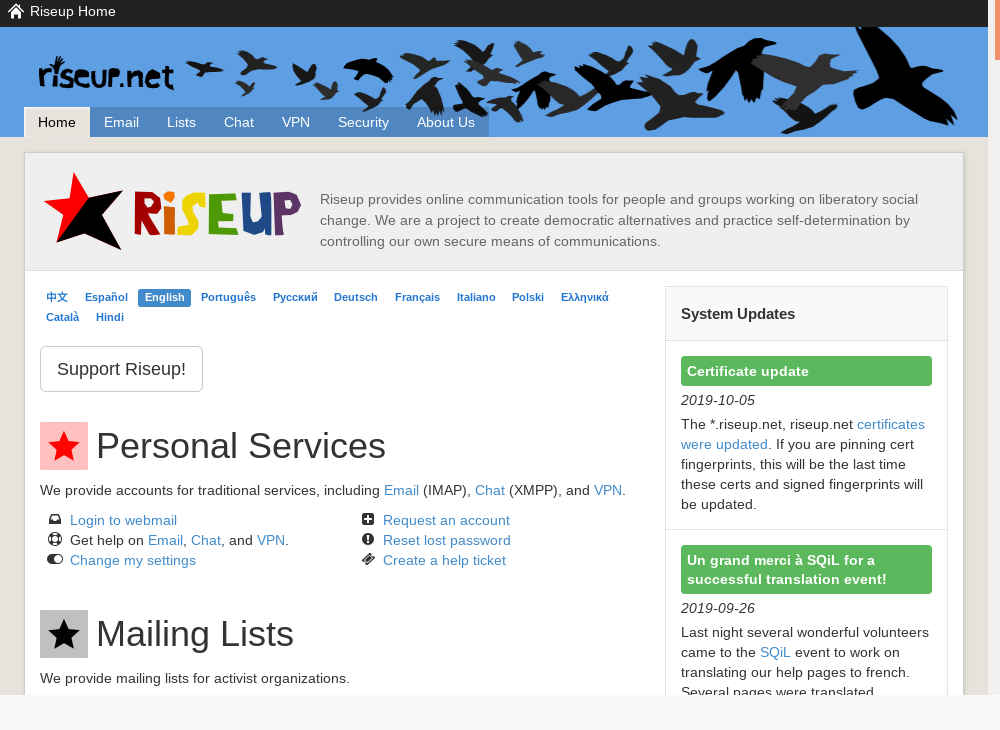 This is an anonymous email service provider for the activists and whistle-blowers around the world. Although it was founded in 1998 by activists in Seattle, it has now grown to a user-base of around 6 million users around the world. It not only provides email client for its users but also encrypted chat services for its users.
2. Secure Drop
Secure drop is a useful software that anyone can install for any news agency or the tip line. It makes it easy for the informants to drop leads or leaked information anonymously into a mailbox which can later be opened by the news agency or the journalists without knowing the information of the informant.
This also gives an option which can be used by news agency and journalists to communicate privately with their sources without risking the privacy of the informant.
3. Wasabi Wallet (your personal private Bitcoin wallet)
Well if you are exploring the dark web, you should by now know about Bitcoin and cryptocurrency because that's the currency of The Dark Web. In any way, you should have some of your own as this digital currency is the currency of the future and can not be created or duplicated. However, the digital nature of this Cryptocurrency also makes it vulnerable through attacks on your Digital wallet.
Here comes Wasabi, it's a secured, private bitcoin wallet that keeps your identity anonymous while paying or transacting bitcoins. This functionality makes it really difficult for someone to track your transactions on the web.
4. DuckDuckGo
Unlike Google, DuckDuckGo does not track your movement or monitor your browsing history which makes it one of the go-to search engines for anyone who wants to be anonymous and/or looking for a private session for browsing without search engines profiling their activity or government snooping around.
You can also find a lot of information about the onion website as it works as the search engine for the dark web as well. You can find some really good onion websites on the dark web which are still working but as we said, be careful.
5. The HiddenWiki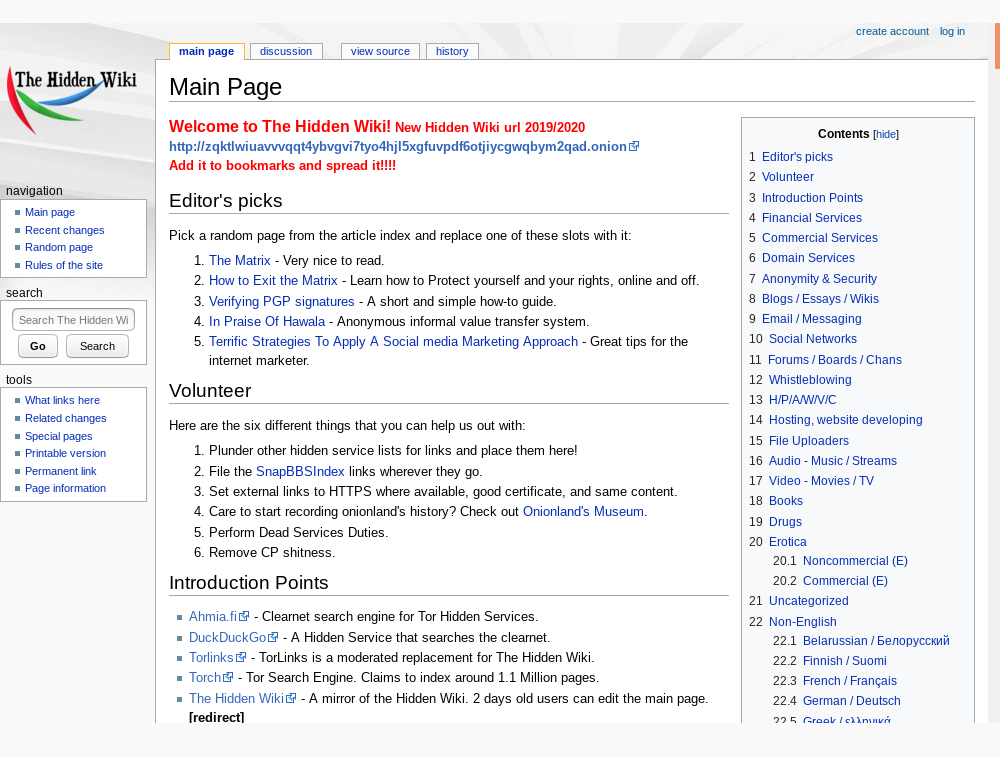 The Dark web is a confusing place, you would not be able to find the information which is not listed on the Search engines. Some of the websites are so secretive that they don't even want themselves to be exposed to a search engine. So the question is how would you find them?
Well, there is this Wikipedia kind of list that is available on the dark web which as bookmarked almost all essential websites of the deep web. You can take a look at them and the service they provide but enter on your own risk.
You can, however, find all these dark web links here as well on this website. All you have to do is to browse through our list of working TOR links of Dark Web and paste the website address on your TOR browser. Hope this helps.